LCS Deficiency offers residential, commercial renovations, and improvements all according to your needs. Our project management services will help to ensure your project is completed on time, meets budget and is up to industrial standards. Our Maintenance crew will take care of valuable assets, and make sure they are kept in the best possible condition. We invite you to work on with us and be part of our partners, let us help you to achieve your dreams. Please check below for more specific details on the services we offer.

Deficiency
Our exquisite workmanship, relevant experience, and expert advice all contribute to the best work anyone can offer. Our team of experienced Deficiency Specialists can handle all deficiencies that come up on your project.
Deficiency Management
Deficiency Specialist
Quality Control

Painting & Drywall
From painting to high-level drywalling, we can do it all. We provide full-service interior and exterior painting including painting and staining of all surfaces, wallpaper installation and removal, stucco crack repairs, and minor carpentry, drywall and plaster repairs.  We can perform our work on both residential and commercial sites.
Interior / Exterior Painting
Drywall

Repairs
LCS offers a wide range of repair services. And if something is beyond repair, we will help you find and install a replacement that fits your home's specifications and style.
Cabinet Repair
Drywall Repair
Flooring Repair
Tile Repair
Tub Repair

Cleaning
LCS offers a wide range of professional cleaning services. We have all the cleaning tools, and equipment necessary to perform the job, no matter the house, the building, the size of the requirement.
Residential Cleaning

Commercial Cleaning
Construction Cleaning

Professional and Experienced Team
Qualified and Certified
Competitive and Fair Pricing
Honest and Dependable
Safety Priority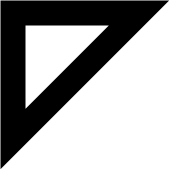 COMPANIES WE'VE WORKED WITH